★Takao Engineering is a supplier of rack, shelf and storage system.
(E)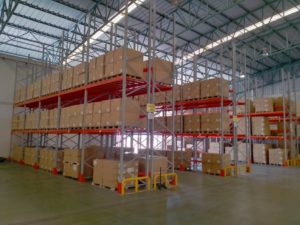 ★Standard rack for pallet storage
●Selective Rack with Guide Rail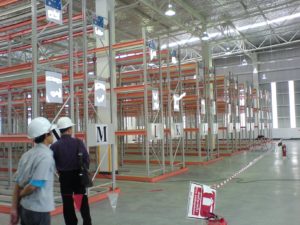 ★Only 1600mm for the gangway of forklift.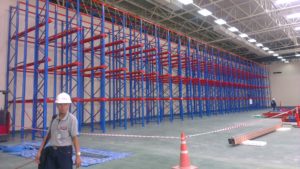 ★Most efficient storage system for the food and beverage industry.
★Slide Rack is the heavy duty rack with drawers to be used for the storage of molds and dies.
★Micro Rack is light and medium weight shelf in order to store small size carton, plastic box, small size parts, or documents.
★We can recomend the best storage system according to your purpose.
★You can down load our Thai brochre fom here.→Down Load our Thai Brochre